Optimum High-Speed Vortex Blenders
Taking care of your family's health means keeping a close eye on what goes into their food. But you're a busy person, and with everything else you have to juggle, that can seem impossible. You know that processed foods are full of salt, sugar and other additives – not to mention being expensive – but you simply don't have time to make your own, right?

Our range of Optimum High-Speed Vortex Blenders make it a breeze to prepare fresh, tasty, nutritious foods from scratch. Optimum vortex blenders do so much more than regular blenders: preparing juices, smoothies, desserts, dips, salsas and soups in just minutes. You can even make your own preservative-free peanut butter by simply tossing a in a handful of nuts!

Not only will your Optimum vortex blender save you time and money, it will help your family establish healthier lifelong habits.

Discover more about our blender range below.
Vortex Blenders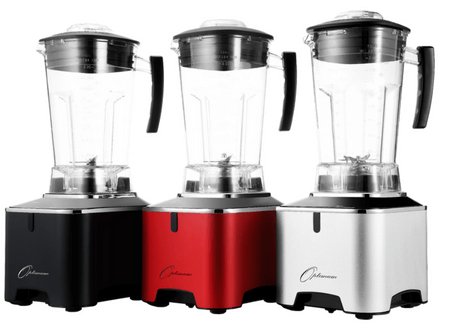 The new platinum series
The most advanced blender within the Optimum range of appliances. This high-quality appliance has an elegantly LED digital touchscreen panel, 6-blade stainless steel assembly, easy precision speed and time control, and six automatic, one-push programs.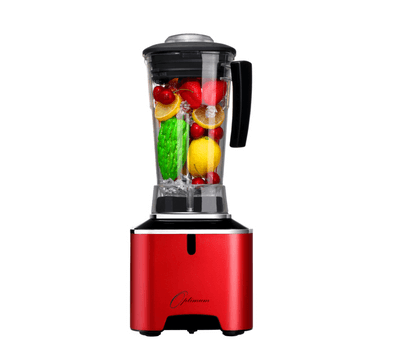 Turn natural ingredients into healthy homemade meals
Create perfect smoothies, sorbets, nut milks, soups, sauces, or ground nuts or coffee… each with a single button press.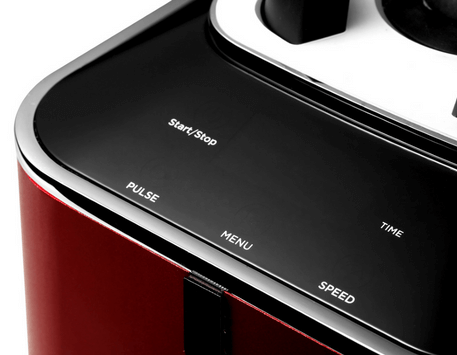 Elegantly Simple LED Touchscreen Panel
This clear, uncluttered display screen makes selecting the right menu option a breeze. Equipped with the Ability to set the time and speed to the exact parameters you desire, or pulse first for increased smoothness.
MORE INFO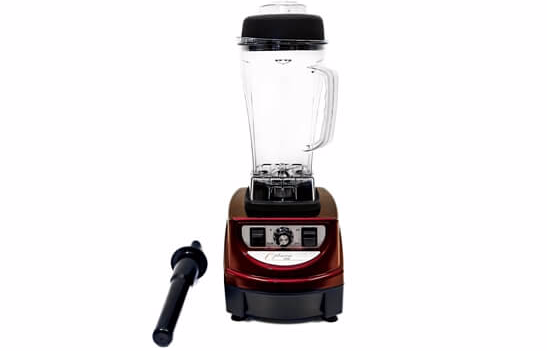 High Power
Powerful 3HP motor with a 6 blade assembly enable you to crush ice and grind nuts in seconds. The Carbon Brush self-compensating motor makes for not only an efficient use of energy, but also a quieter blending experience.
Versatility
Making hot soups, smoothies, nut butters, milkshakes and more is a simple easy task for this high-speed vortex blender. All your favourite ingredients can be mixed without having to cook, and you will get the maximum amount of nutrients without compromising taste.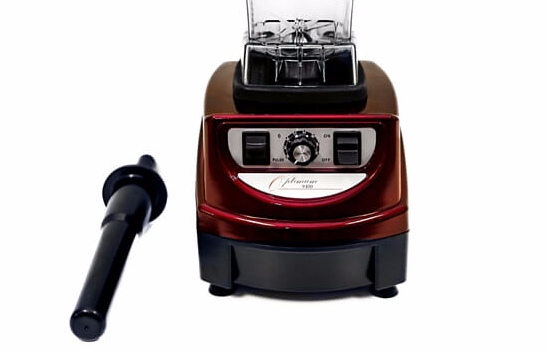 Ultimate Control
The 10 speed variable dial provides full control over the blending process, when using the Optimum for chopping, grinding and food preparation. It also features an overload protection switch which ensures the motor is well protected to stand the test of time.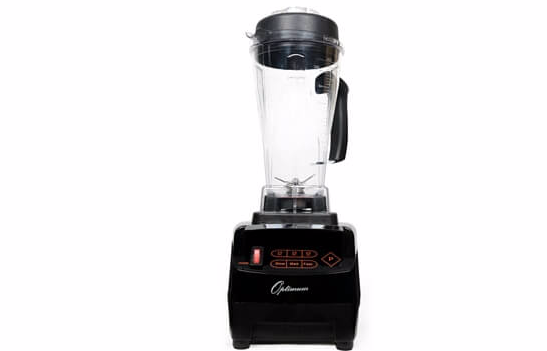 Superior Quality
The second generation of the Optimum 9200 is designed in Australia and fitted with carefully selected and tested high quality parts. It has recently become popular as a domestic blender, although originally designed for heavy duty commercial use.
Powerful Motor
Extraordinary, commercial grade 3.5 Horsepower high-speed motor. The 9200A is designed to meet the heavy-duty requirements of juice bars and cafes. Recent tests have shown that the motor of Optimum 9200A (2nd Gen) is quieter and more powerful than other high-speed blenders.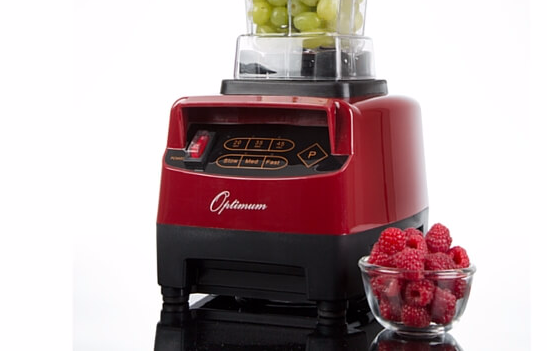 Automatic One Touch Timer Function
With its three pre-set timer buttons, the 9200A will help you mix almost any drink to the optimal consistency at the touch of a button. Each program combines exactly the right speed and timing to create smooth, perfectly blended drinks.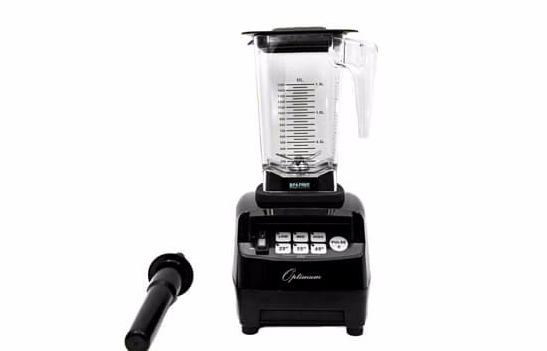 High Power
Powerful 3HP motor with a 6 blade assembly enables you to crush ice and grind nuts in seconds. Other functions include smoothies, nut butters, dips, 100% fruit ice-cream – even hot soup and omelettes: the Optimum 8200 does it all quickly and easily.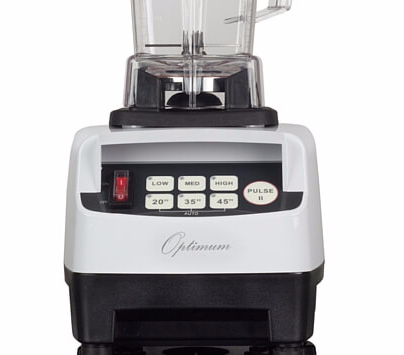 Easy-To-Use
Its automatic one touch timer function make it ideal for busy people who want to quickly create fresh and healthy smoothies for their families and themselves. As an affordable alternative, the Optimum 8200 will definitely live up to expectations outperforming other similarly priced blenders.